James Treweek – Pianist
James Treweek – Recognition In The Arts
2015 had an unexpected start this January when I was honoured to be included in a mural in Stevenage (Hertfordshire) recognising people working in the arts, who grew up in the town.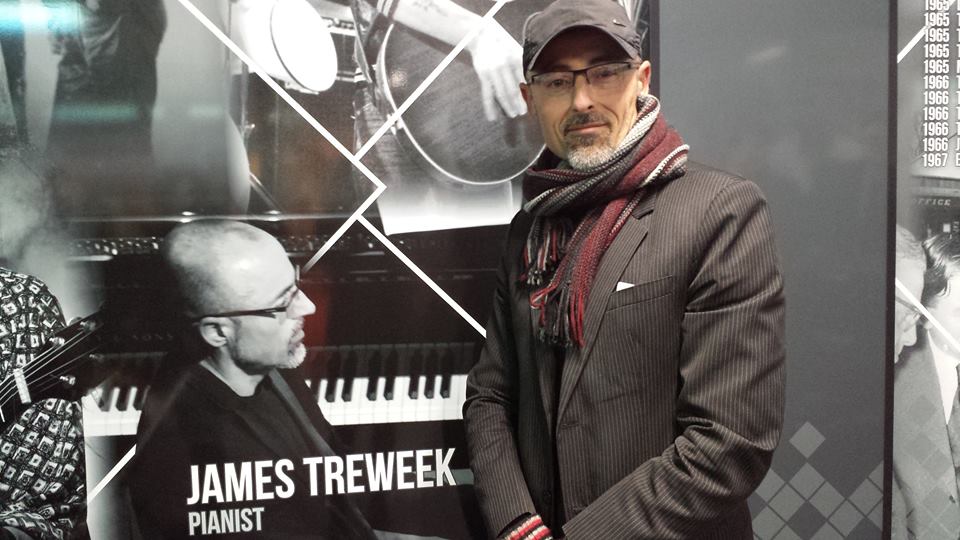 Arts personalities from the worlds of theatre, film, sculpture and literature joined the guest list for the event at Stevenage Leisure Centre. The life size photo murals were unveiled by Stevenage Mayor and Gordon Craig Theatre patron, actress Vikki Michelle. An earlier set of panels saluting some of the town's sporting stars, including Lewis Hamilton, was unveiled last year. The unveiling event was a lovely, relaxed affair  attended by most of the artists in the mural, including author
Ken Follet
and fellow
Spice Fusion Big Band
member
Giles Terera
!
The photo used (taken by the wonderful composer
Lester Barnes
) was from a  recent album launch concert where I was playing a
Steinway D concert grand
, my
Roland 700NX
and
Korg x50
. I've been concentrating on piano playing throughout 2014 (I'm back working on the
smartassmusic.com
again now!) and for a look at the kind of thing I've been doing over the past year here's a great video featuring fellow Stevenage mural artists :-) myself (James Treweek) on piano and Giles Terera on vocals.
YOU MIGHT ALSO LIKE THESE